The Most Famous Swedish People in History
Despite a population of less than 10 million, Sweden has produced many famous people. Of particular note, despite a small population, Sweden is in the top 10 list of countries regarding the total number of Olympic medals (including Summer and Winter Games) – This makes Sweden have one of the highest (4th) 'medal to population ratios' in the world.
Gustav II Adolf (1594 – 1632) King of Sweden who helped establish Sweden as major European power during the Thirty Years War. Gustav was a pioneering military leader and also a skilled administrator. He reformed Swedish society, creating a strong system of government and administration. His success helped strengthen the influence of Protestantism in Europe. He died in battle in 1632.
Emanuel Swedenborg (1688 – 1772) Born Stockholm, Swedenborg was a noted mining engineer, innovator, scientist, philosopher and Christian mystic. He wrote an influential volume on the afterlife, Heaven and Hell (1758). He advocated a version of Christianity where works count as much as faith.
SEE ALSO : Must See : Top 10 most Luxurious prisons in the world 
Alfred Nobel (1833 – 1896) Swedish chemist, engineer, innovator, and armaments manufacturer. Nobel invented dynamite and held 350 other patents. He left a legacy to fund prizes for key sciences, and most notably the Nobel Peace Prize – which is one of the most prestigious awards in the world.
Tage Erlander (1901 – 1985) Sweden's longest serving Prime Minister from (1946 – 69). Erlander was a moderate who expanded social welfare and maintained Sweden's strict neutrality and remaining nuclear-free.
Dag Hammarskjöld (1905–1961), Second Secretary-General of the United Nations from 1953-61. Hammarskjold played a key role in the development of the embryonic United Nations in the difficult Cold War years of the 1950s.
Raoul Wallenberg (1912 – 1945) Swedish architect, businessman and diplomat. While serving as special envoy to Hungary during Second World War, Wallenberg saved tens of thousands of Jews from persecution by offering them Swedish nationality and protection in Swedish buildings. He was taken by Soviet agents in Jan 1945 and died in Soviet custody.
Famous Swedish People in History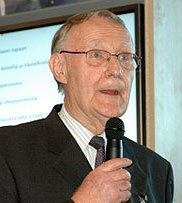 Ingvar Kamprad (1926 – ) Business entrepreneur, Kamprad is the founder of the furniture chain IKEA. It has made him one of the richest self-made businessmen in the world. Based on a philosophy of simplicity, frugality and enthusiasm for the product.
Olof Palme (1927 – 1986) Two-term Prime Minister for the Social Democrat party – from 1969-76 and 1982-86. Palme was a pivotal figure in Swedish politics. He also committed Sweden to a policy of non-alignment with the major blocs (US / Soviet). He also supported Third World Liberation movements. Assassinated on the street in 1986.
Film / Music
Greta Garbo (1905–1990) actress. One of the greatest female actresses. Garbo was a star of both silent film and early talkies. She was awarded an honorary Academy Award in 1954.
Ingrid Bergman
(1915 –  1982) Swedish actress who was highly regarded for her roles in influential films, such as Casablanca (1942), For Whom the Bell Tolls (1943) and Anastasia (1956). She is the second most decorated Hollywood actress, with three Oscars.
Ingmar Bergman (1918 – 2007) Swedish film director who was highly influential in shaping a new strand of films addressing issues of faith, death and sex. Famous films include; The Virgin Spring (1960), Through a Glass Darkly (1961), Fanny and Alexander (1983) and The Magician (Ansiktet) (1960).
SEE ALSO : The Deadliest Event That Shock Mount Everest Climbers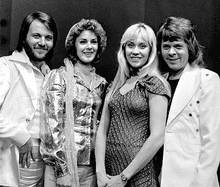 Abba (1972 -82) Hugely successful pop group from Stockholm. Comprising Agnetha Fältskog, Björn Ulvaeus, Benny Andersson, and Anni-Frid Lyngstad they sold 300 million-plus records worldwide.
 Famous Swedish People in History – Sports Persons
Bjorn Borg (1956 – ) (Sweden, tennis) During a relatively short career, he won 11 Grand Slam titles. Borg won 89% of Grand Slam games he participated in – a record today.
Jan Ingemar Stenmark (1956 – ) Widely considered the greatest Slalom skier of all time. Stenmark won a record 86 Slalom World Cups over a career of 16 seasons. Double Olympic medallist and three World Championships.
Jan-Ove Waldner (1965 – ) (Sweden, table tennis). Waldner has been at the pinnacle of table tennis for over two decades.  He won a medal at every World Championship from 1983 to 2001. Olympic gold medallist in 1992.
SEE ALSO : 13 Famous People Who Died Climbing Mount Everest
Magdalena "Magda" Forsberg (1967 – ) Forsberg was the dominant biathlete during her career of 1997 to 2002. She was World Champion six consecutive times
Famous Swedish People in History
Annika Sörenstam (1970 – ) (Sweden, golf) Most successful female golfer. Sorenstam has won 72 official LPGA titles.
Zlatan Ibrahimović (1971- ) Swedish striker who has played for Ajax, Juventus, Inter Milan, Barcelona, A.C. Milan Paris St Germain and Sweden national team. For Sweden, he scored 51 goals from 100 games. He is also known for his acerbic charismatic personality.
Anja Sofia Tess Pärson (1981 – ) Olympic gold medallist and seven times World Champion. The versatile Alpine Skier has won 42 World Cup meetings, including Giant Slalom, Downhill, Slalom and Super G.
SEE ALSO : The Top 10 Most Spoken Languages In The Entire World
Fact Check
We strive for accuracy and fairness. If you see something that doesn't look right, contact us!
Thanks for reading and remember to share this post
REF : biographyonline.net