News
How to enable your website show up on – google First Page
You want your website show up on google First Page?
Thinking of how to make your site on the first page of Google, but you do not know how? Well, you've come to the right place! I've lined up dozens of sites on Page 1 of Google and I'll show you how to do it.
First, let's start a quick primer on how Google and other search engines work.
How Google (and other search engines) work
The first thing you should realize about Google is that Google is not the internet. Just because your site doesn't show up on Google, doesn't mean it's not on the internet. Your site can be published in real time on the internet, and will not be displayed in search results for specific keywords in Google.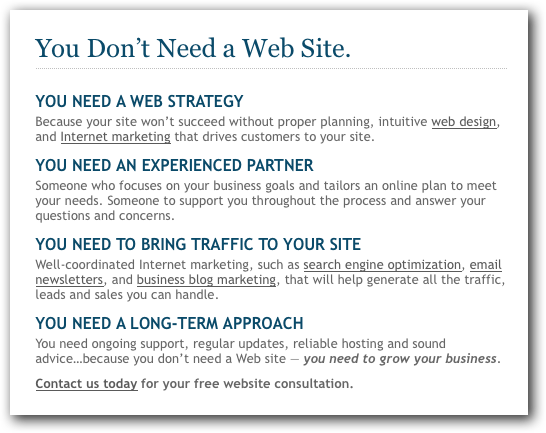 The way Google and other search engines display websites is this: Google has automated computer systems working day around the clock to randomly access websites on the internet, take a snapshot of each page and archive them.
As part of taking a snapshot of each web page, Google's system reads each word on a web page and other content(such as photos, videos, audio files, etc.) to determine the specific topic of the page. Google uses this collected data to determine which pages are displayed, and in what order, for a particular keyword search.
In other words, Google's computer algorithm dynamically determines which web page on the internet is most relevant for a particular keyword or key phrase and displays it first. It then displays the second most relevant page, and so on. The resulting list of Pages is called a search engine result page(SERP).
see also: 8 Best WordPress Email Marketing plugins in 2020 (Free and Paid)
A SERP can consist of several parts:
The top section usually contains 3 or 4 paid text ads related to the keywords used to search
If Google thinks the user is looking for a local business nearby, it will add a section called Local Map Pack under the paid ads
The main part of the Middle includes a"organic"(non-paid) list of pages related to the keyword used for the search
How do I get my website on Google?
First, you need to make sure that your website has been indexed by Google. To find out if it is true site: yourdomain.com go to the Google Search box with yourdomain.com with your actual domain name.
If you see the directory of your website's pages, then Google has already indexed your site and occasionally will continue to visit it to check for updates. If your site is not listed, submit it here: http://www.google.com/addurl
Second,keep in mind that Google will only display pages that are relevant to the keywords being searched. The first step is to make sure that the text of your web page is related to the keyword. If not, it is likely that Google will not show it.
Third,just because your website doesn't show up on the first page,doesn't mean it doesn't show up at all. Go to the bottom of the results page and click NEXT (PAGE 2) and so on. Your site may be ON PAGE 2, page 82 or something in between.
Well, my site is on Google, but it's page 41! How do I display it on Page 1?
Aah! You asked a million dollar question. The entire industry has built up answers to this question, spending millions of dollars each year to complete this task! My first question for you is, " how much money do you have?""Just kidding, but seriously, the good news is that there are two main ways to get your website displayed on Google's first page:
You can pay to be on the first page of Google, it does not have to be a lot of money. It's called Google ads.
You can make your site rank "organic" without having to pay for advertising.
I'll explain below…
Google ads (paid to play!)
The fastest and easiest way to get on Page 1 of Google is to pay for an ad for a particular keyword. You sign up with Google,select the keywords you'd like to target, then " bid " (yes, like auctions) on how many times you'd like to pay for your ad clicks. This is called "Pay Per Click". Every time you click the higher the bid, your ad will appear at the top of the page, all the same.
You can also set a daily budget so that when your budget is met, Google will not show your ad again on that day so that it will not be clicked and you will not be charged. For most industries, this is an inexpensive and easy way to display the first page in Google.
For other professions (such as lawyers, for example), it can be very expensive. Some keywords cost $ 100 per click or more!
Consider hiring Google Ads Pro
Beware of Google ads. They are easy to sign up and start showing ads on their platform(Bing has a very similar platform). But if you do not know what you're doing, you can waste a lot of money with Google ads. Considering the fact that I happen to be a professional who is certified by Google in the creation, management and optimization of AdWords campaigns, I suggest you leave it to a professional to create and manage your Google campaigns.
If you hire a professional or an agency that knows what they are doing, they will pay more than when their investment returns. For example, if your professional or agency charges you$1,500/mo to manage and optimize your AdWords campaigns, and they're doing the right thing, you should get the benefit of over$1,500/mo from hiring them.
There are literally hundreds of different settings and features that you can add or adjust to any one Google campaign. If you don't get them all right,you can waste or lose on a lot of money every month. If you have a budget, hire a professional with proven results. If you don't have the budget to hire a professional to manage your Google campaign, I recommend staying away from Paid Search Ads.
see also :5 Best Alternatives to Infusionsoft For 2020 and Beyond
Organic access to Google
Another way to get on Page 1 of Google and other search engines is the organic, or natural, approach. These are the main results shown below the ads or local maps section on the search engine results page(see above).
These results can not be achieved by paying Google-they are achieved by careful and long-term optimization of many factors that Google uses when ranking relevance. Optimizing your website exists so that it is organically displayed in Google practices known as search engine optimization (SEO).
Put in your keywords: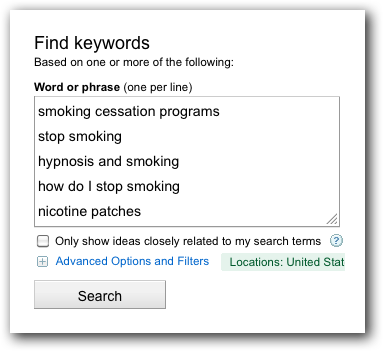 Some of the most important factors that affect your Google Page 1 ranking are:
Quality and length of your page content-the pages of your website should be full of unique and useful information that will benefit your ideal customers or clients. The longer the better, as long as it is of high quality. Strive to create quality content by which they will be consumed (like this article!).
Quality and quantity of inbound links-if other sites link to you, especially big important sites have content with you, then Google will rank your site higher.
Third Party links  – Third-party links to your site offer a"thumbs up" or a confidence vote signal to Google that your content may be worth pushing up the SERP.
Mobile friendly websites- most people now use their phones to search for information on the web. Is your website page suitable for mobile? Your site should be optimized for mobile devices and easy to navigate, so users on any device can find what they need quickly and easily.
Page speed- your pages should load quickly across all devices. Slow-loading pages can have a negative impact on your ranking on Google. No one likes to wait a few seconds for any website to load. You can do a free Page Speed Test here, or use a tool like Gtmetrix to test your website page speed.
Keywords in page content-   obviously, if your target keywords actually appear in the text and title of your website's pages, you will rank better for those keywords. Don't "keyword stuff". This practice is outdated and now only hurts you. Write your content for humanity, but remember Google. Don't use too many keywords. If in doubt, keep a natural sound.
Domain authority-  The longer you have a domain, the better. The more pages you have quality content on your domain name, the better. Also, include keywords in your domain name if you can(although Google says this doesn't directly affect your ranking, it can help affect users clicking on your site versus competitors).
Secure pages- Your pages should be loaded via https, so they are secure. Google and the average person, like to look at secure web pages, even if you do not process credit cards or obtain personal information. In their Chrome browser, Google Now marks all pages loaded with SSL as unsafe. Don't be one of those naughty sites…Get SSL alerts from your web hosting company so that all your web pages load safely.
URL structure- "nice" URLs are better ( https://blogtify.com/now-trending ) if your page URL is human-readable, that's a good thing.
Other things you should do to rank on Google Page 1
Google My Business
Claim and optimize your Google My Business listing, especially if you are a business that only your local community(such as a bakery or plumber). Then, get as many positive reviews as you can. This will greatly increase your chances of being shown in the local map package section above the first organic list. This can be great if you do it correctly!
see also : Design Your Professional Website, blogs plus Free google marketing
FACT CHECK
We strive for accuracy and fairness. If you see something that doesn't look right, contact us! Remember to share on social media