Name: Celine Dion ( Celine Marie Claudette Dion )
Born: March 30, 1968
Birthplace: Charlemagne, Canada
Height: 171
Occupation: singer, songwriter, composer, actress
Tags: actress, singer, composer, songwriter
Relationship Status: widowed
Who is Celine Dion?
Celine Dion (Real Name:  Marie Claudette Dion ) is the Legendary Canadian singer who became famous as a teenager. The singer performs songs in her native French and English. Dion is considered to be the most successful French-speaking musician; "D'eux" is the bestselling album among non-English studio recordings in the world.
Celine was born in the Canadian province Quebec into a large family. Her parents, Adhémar Dion and Thérèse Tanguay, had 14 children; the would-be star was the youngest child.
It is interesting that Celine is related to many North-American stars in a distant way: for instance, she shares the same ancestry as the actor Mark Wahlberg, the singer Justin Bieber, and the pop queen Madonna.
Music has been accompanying Celine since her first days. Not only did the family constantly listen to religious gospel music but also the girl was named after the popular song "Celine" performed by Hugues Aufray.
The girl began to perform since 5: she sang a song at her eldest brother Michel's wedding. It was not a mere funny present of a child – the performance was really good. In a while, Celine started working in bars and clubs together with her brothers and sisters.
When the girl turned 12, she created her first song "Ce n'était qu'un rêve." With Celine's brother's assistance, the music manager René Angélil got the song and was so touched by it that he mortgaged his house and spent all the money on the beginning singer's promotion campaign.
It is peculiar that the teenage girl wanted to follow the example of the American singer Michael Jackson, yet she listened to her manager's advice and found her own niche in music. To conquer the hearts of the English-speaking audience, the young woman went to the Berlitz language school.
Because the singer is actually a self-taught person, it was discovered later that she used her vocal chords in a wrong way. In 1989, the issue was whether Celine would have to end her music career because of her sore throat and strain voice: Dion lost her voice during a new tour in support of the album "Incognito." The young woman was overloading her vocal chords.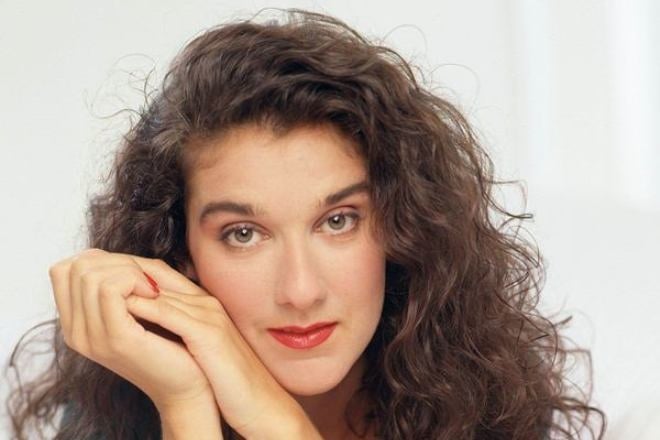 The operation seemed inevitable, but the singer found another way: she stopped speaking for a month and then consolidated the results by learning how to control her voice. Celine took a creative reprieve. William Riley taught her the right singing and using her vocal chords.
Music
"La voix du bon Dieu" was the first professional song by Celine Dion that topped the local chart and turned the young singer into a Quebec star. Next year, her song "Tellement j'ai d'amour pour toi" became popular not only in Canada but also in France and Japan.
One year later, the singer had a tour "Les chemins de ma maison tournée."
Her popularity was growing fast. At this period, Celine Dion won several Felix Awards including the Best Female performer and Discovery of the Year categories.
Due to the hit song "D'amour ou d'amitié," Celine Dion became the first Canadian who was the leader of French music charts. As the young woman won Eurovision-1988 where she represented Switzerland with the song "Ne partez pas sans moi," Central Europe fell in love with her. Thus, the English-speaking countries were to be conquered next.
See also :Nicki Minaj Childhood Biography, life Story & Net worth
To gain popularity in the world of English music, the singer decided to improve her appearance and had a dental surgery.
Soon, Celine Dion learned British English and recorded her first album with English songs "Unison." The hit "Where Does My Heart Beat Now" was particularly popular in the USA. Later on, Celine Dion worked on the lyric soundtrack for Walt Disney's "Beauty and the Beast" and became even more spoken about.
"The Colour of My Love" became one of the biggest commercially successful albums in the 1990s. The songs "The Power of Love," "Think Twice," and "To Love You More" were broadcast by radio channels all over the globe. The next album "Falling into You" pleased the singer's fans with more fascinating works; "All by Myself" and "It's All Coming Back to Me Now" became legendary. The ballad "My Heart Will Go On" is still Dion's trademark: it was the soundtrack for James Cameron's Oscar-winning drama "Titanic."
More outstanding songs followed: "I'm Your Angel," "That's the Way It Is," "Because You Loved Me," "Taking Chances," "I Drove All Night," and "Alone." Celine Dion's works differ from ordinary pop music: they are full of sentiments, feelings, and warm-heartedness. The singer often focuses on poverty and spirituality themes. As long as Celine became a mother, the motive of mothers' and children's connections was added.
Celine Dion releases her albums in French and English. With the developing of new Internet services, the singer switched to some popular platforms. For instance, Celine Dion has her own YouTube channel where official music videos and messages to fans are posted. Celine has also an Instagram page; more than 2 million users follow her.
Personal life
Celine Dion met her future husband when she was only 12 and he was 38. It was the man who made her the world's star – her manager René Angélil. Of course, their romantic relationship began later, in 1988. Several years later, the couple got engaged.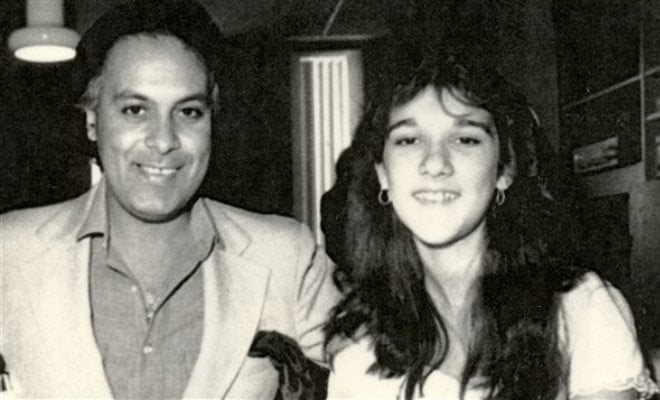 The singer was afraid her fans would view this marriage negatively, but they totally supported the star's choice – the marriage did not make any influence on Dion's popularity. The wedding ceremony took place on December 17, 1994, in Notre-Dame Basilica, Montreal. The ceremony looked extravagant, and the Canadian TV transmitted it live.
For several years, Celine could not get pregnant. To learn the happiness of motherhood, she had two surgeries that increased her chances. The Canadian singer's first son René-Charles Angelil was born in 2001. 9 years later, the brother twins were born with a one-minute difference. The boys got their names in honor of famous personalities: the composer Eddy Marnay and the former South African President Nelson Mandela.
The singer happily lived with her husband until he died of cancer in January 2016. For more than 20 years, René Angélil was fighting the throat cancer and had the first tumor surgery in 1999. This procedure gave him the chance to forget about his disease for some time.
In 2013, the relapse took place. Angélil continued his treatment and had another surgery, yet it did not help. The disease chained the man to bed. At this period, Celine left the stage for a while to pay more attention to her husband. However, it was René himself who persuaded his wife to restart her music career and sign a major agreement with a recording studio.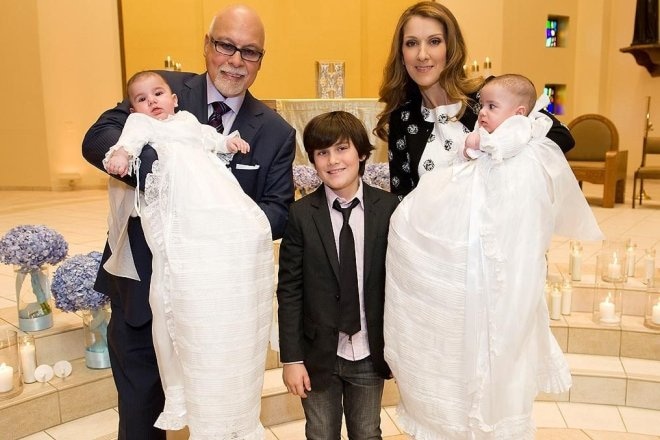 The man passed away in his mansion, surrounded by his loving wife and children.
Celine Dion's mourning was deepened by the fact that her brother Daniel died of the same disease two days later. The singer created and performed the new song "Recovering" as the epitaph.
Present days
Today, Celine Dion is popular, and her financial status proves it: according to Forbes, she was the fourth bestselling singer in 2017. In the same year, she began a new concert tour.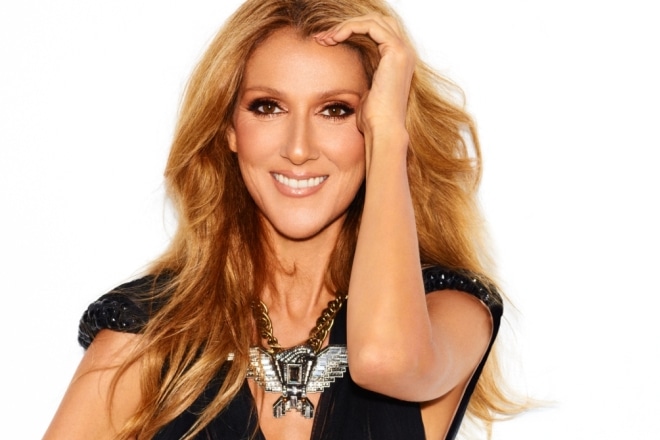 In summer 2017, there were some speculations that Celine Dion was seeing someone. The western media stated that the woman could not start a new relationship with a man after her beloved husband's death. These two pieces of news do not contradict each other: according to the sources close to Dion, the singer had an affair with a female partner who was her childhood friend.
As the singer's friends stated, Celine Dion used to fall in love with men and women before the marriage and then settled down. Thus, the majority of Dion's fans had no idea that the singer could have a same-sex relationship.
see also : Pink Biography Childhood life Story & Net worth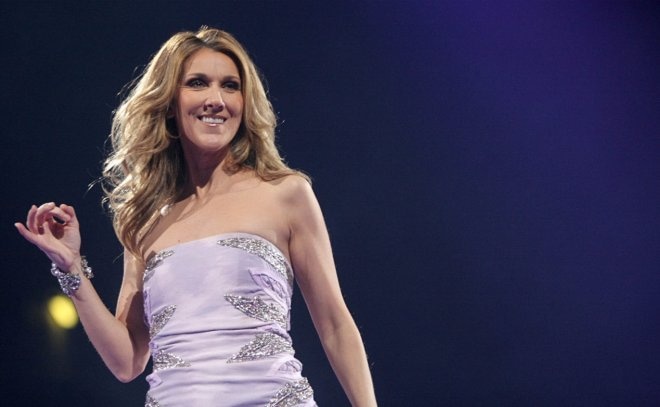 Nevertheless, this information still exists in the form of rumors. The singer is also attributed the relationship with the Brazil dancer Pepe Muñoz who is 16 years younger than the star. Dion commented on these rumors that Muñoz and she are just good friends.
In summer 2017, the singer's naked photo session for Vogue was another big news. The photo session materials appeared on the American Vogue official Instagram page.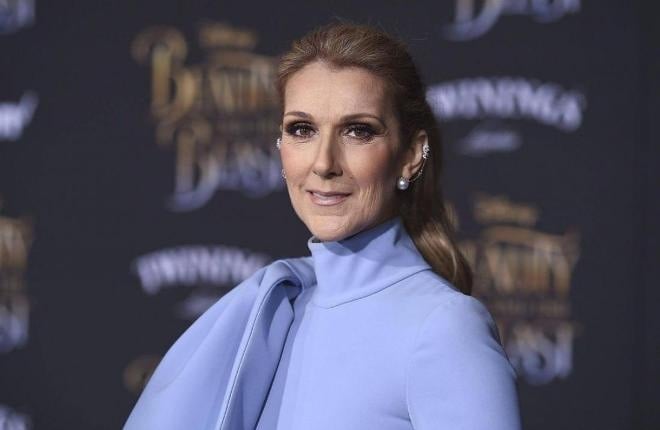 The singer's fans admitted that such photos make them forget about the star's age although Dion celebrated her 50th birthday on March 30, 2018.
Cher Karl,
Je suis profondément attristée que vous nous ayez quittés. J'ai eu le grand privilège de vous connaître, et le respect et l'admiration que j'ai pour vous resteront à jamais dans mon cœur.-Céline xx…https://t.co/6wcu3cY4he
📸 : Bertrand Rindoff Petroff, Agence Angeli pic.twitter.com/J1alDgzKkM

— Celine Dion (@celinedion) February 20, 2019
Discography
1981 – "La voix du bon Dieu"
1990 – "Unison"
1993 – "The Colour of My Love"
1997 – "Let's Talk About Love"
2002 – "A New Day Has Come"
2007 – "D'elles"
2007 – "Taking Chances"
2012 – "Sans attendre"
2013 – "Loved Me Back to Life"
2016 – "Encore un soir"
SEE ALSO :
Fact Check
We strive for accuracy and fairness. If you see something that doesn't look right, contact us!
Thanks for reading and remember to share this post on social media & stand a chance to win $10,000